Last updated on December 10th, 2010 at 12:11 pm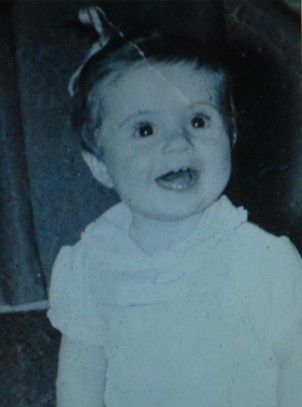 I'm venturing away from my screenplay dream story this week to honor my Mom for Mother's Day. Mothers can be the first big influence on our dream life. They can encourage us to take chances, to stretch beyond our boundaries and to trust that failure is just a stepping stone on the way to success.
If it wasn't for my mother, well, you probably can connect the dots. You see, I am one of the lucky ones. Mom has loved me and my two older sisters to the moon and back.
Family was always been paramount to her.  She passed away on 11-16-07 after waging a valiant battle with pancreatic cancer. She not only gave me life, but the lessons needed to live a honorable one. Mom was right out of the June Clever era-skirts, dresses, pumps and curled hair (sans pearls).
She cooked three meals a day without fail, (fast food was not in her repertoire) baked most of our desserts and packed us nutritious sack lunches for school everyday.
My mother fashioned some real kick ass prom, graduation, homecoming and beauty pageant dresses for me. I especially remember that little navy blue number. It was a short-sleeved long dress with a plunging neckline, slit in the front and set off with a pair of hot pants.
As we got older, she wanted to pass on her skills as a homemaker (sounds so dated).
My sisters, Robin and Linda, took to sewing and cooking like no man's business. Where was I, you ask? Probably climbing trees or in Shelly's pool trying to better my time for holding my breath under the water – or down at the rec center perfecting dance routines.
Mom was a behind the scenes kind of person. Always there to show her support in a quiet but powerful way.
She had my back when I followed my young dreams to become:
a Brownie
a Girl Scout
a Flag Girl
a Thespian-I always wanted to be an actress which has now morphed into being a screenwriter
a Head Cheerleader
a Homecoming Princess. I swear, no money was exchanged for getting the nomination
a contestant in the Miss Walnut Creek Beauty Pageant – 1st runner-up-you wouldn't believe my Q & A session.
When I got a job as a waitress at Anna Miller's Pie Shop, she always made sure my uniform and shoes were spit spat clean. Mom championed me throughout my years of education.
From kindergarten to earning my Bachelor of Arts in Criminal Justice. This was during the era of Charlie's Angels – I was perpetually accused of being a copycat. For real?
Mom was there for me.
There for me when I hurt myself, when I got sick, when someone hurt my feelings, when I needed to be reminded of my manners, when I needed to apologize to someone, telling me to play nice, and above all, she was physically, emotionally and mentally there for me.
She was my very first, and best one woman dream support team. And don't even get me started on what a wonderful Granny she was.  First, there was my son Jackson, then Jackson and Kevin. And then Jackson getting deathly sick. Mom stepped up to the plate and helped in whatever way she could.  By the time my third son Kyle came on the scene, she had already done so much, but she kept on giving of herself.
My Mom loved collecting recipes.
I'd like to add this one to her collection:
HOW TO BE A MOM RECIPE – by Donna Jean Carroll
In a large bowl, mix:
heaps of love
a great work ethic
loyalty
integrity
patience
honesty
security
a pinch of giddiness (after 1/2 a glass of wine)
common sense
FUN
manners
Learning all these traits throughout my childhood, gave me such a solid foundation, that when tragedy struck in1982 with Jackson's meningitis, I was able to handle it all and become his advocate.
Given so much security and love in my life, has allowed me to dream and create, knowing that whatever I achieve, my Mom was always there cheering me on. At times, I wish, I was that little girl walking up to my front door from school and my nose sniffing out the sweet smell of chocolate chips cookies baking in her oven.
Please wish your Mom a Happy Mother's Day while you can, and be sure to thank her for helping you live your dreams.
Toni
Toni left 8 Women Drema in November of 2010 to focus on Club B and its screenplay.


Enjoy this special 8WomenDream Guest Contributor story submitted by new and experienced big dreamers throughout the world, edited and published to capture a dream perspective from different points of view. Do you have a personal dream story to share with 8WomenDream readers? Click here to learn how to submit dream big articles for consideration.
Note: Articles by Guest Post Contributors may contain affiliate links and may be compensated if you make a purchase after clicking on an affiliate link.