Last updated on July 12th, 2022 at 11:39 am
In the story, The Princess Bride, a Spaniard named Inigo Montoya is on a great quest to kill a six-fingered man — the very man who killed his father. Montoya spends the bulk of this famous story repeating his dream of facing his father's murderer to claim,
"Hello. My name is Inigo Montoya. You killed my father. Prepare to die!"
No, I did not watch The Princess Bride for the 100th time this week.
But there are times I think about Inigo's unwavering quest to achieve his dream of killing the man who killed his father. And because his vision is so strong, he really doesn't care too much about what is happening around him. He has one mission, and one mission only . . . even when he is drunk.
We tend to ignore a lot of trivial stuff when we go on a quest to fulfill our dreams.
Preoccupation with the trivial can be a litmus test for our dream status: are we truly going after a dream; do we need to pick a better dream, or do we even have a dream.
Because if you have time to focus on the negative, the petty, and the over-dramatic, then you are not a dreamer.
I came to this conclusion this week after witnessing "small" behavior in my neighborhood. At first, I had the, "What is with these people?! Why does this matter?" thoughts, but the more I reflected upon what I witnessed, the more I realized that the people involved did not have dreams they were working towards — no passionate goals — like Inigo Montoya in his quest to kill Count Rugen.
Sometimes I think people get to a certain age and they think they can't have big dreams anymore. As you age, it's more important than ever to keep your big dreams alive.
When you are working hard towards a dream you don't have time for petty gossip, distrust, misplaced anger, depression or any of the vises that make us look small and set us adrift in life. Dreaming forces you to be too busy. Dreaming gives you hope. Dreaming makes you focus. Dreaming makes you compassionate towards others. Dreaming makes you feel young.
Think about if you were working full time, raising kids, and going back to college to get your degree so that you could launch your dream. Would you really have the time to worry if a small child picked up the rocks in front of your house? You'd probably forget that you even had rocks. There would be no time for the unimportant, small, petty things in life.
I've worked with some amazingly successful people who taught me a great deal about dream success:
Always look ahead.
Time is valuable — so don't waste a minute of it on petty BS.
Pick yourself up and do it again.
While reflecting on Inigo Montoya's character this week, I was reminded of a quote from Jayne's post on money management, " . . .dollars that don't have jobs tend to get wasted. Kind of like teenagers with nothing to do."
I'd like to rephrase that to say,
"People that don't have dreams tend to migrate towards petty dramas. Kind of like teenagers with nothing to do."
If you find that you are being pulled into office gossip, petty disagreements or unimportant arguments that really don't matter on the grand scale of being alive then maybe it's time to dust off your dream and get on with changing your life for the better.
Maybe it's time to act like Inigo Montoya by grabbing a dream sword and starting your own quest.
Don't forget to help someone else achieve their dream while you are out on your quest. In helping Westley with his dream of freeing his Princess Bride, Inigo's dream came true.
Trust me, it's more romantic than getting mad at a two-year-old for touching your rocks.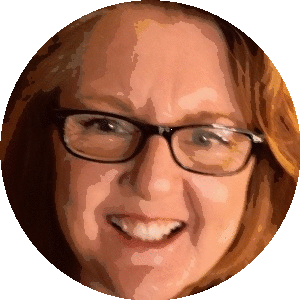 Catherine Hughes is the founder, content director and editor-at-large of 8WomenDream. She is passionate about helping women step out of their own way and strike out into a world waiting for their special talents. She's a published author and a former award-winning mom blogger. Catherine has helped companies both large and small create engaging web content, social media narratives, and unique blogging platforms. She claims to be a redhead, but don't hold that against her.
Note: Articles by Catherine may contain affiliate links and may be compensated if you make a purchase after clicking on an affiliate link.