Last updated on April 2nd, 2012 at 11:28 am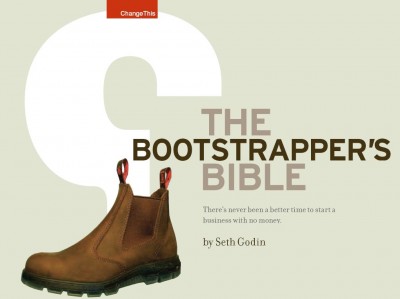 When I was a little girl I used to invite my best girlfriends over and then make them play dress up in 1950s dresses and accessories my mother found at Goodwill.
Some were old ballet and Halloween costumes I'd outgrown, others were these amazing ball gowns donated by women who only wore them once. I'd invite my girlfriends ensemble cast together in my living room and proceed to direct them in some sort of play, or dance recital.
It's a wonder that 3 of those 5 girlfriends are still friends with me today.
I'd gather the contents of the chest in my closet, full of gowns, slips, shoes, jewelry, hats and gloves – then steal every safety pin known to my mother and her sewing kit and we'd proceed to create our own costume combination.
Lipstick was optional.
Hours flew by like minutes as we danced, sang and performed our way into living room stardom, or until my brother complained, or it was time for dinner.
At the end of the day when I'd return the dresses to the chest in my closet, I'd find myself smiling at what we created from nothing. Me and my childhood friends bootstrapped a musical from the contents of my closet. Bootstrapping is a term used to describe entrepreneurs who stretch limited resources – or almost nothing – and thrive.
This theme of "creating something from nothing" or "bootstrapping" came up over and over again when I tested my own dream-finding worksheets featured in my upcoming e-book.
Fourteen months ago, it began to be very clear to me: I love creating something from nothing.
But not just any "something." I like creating the kind of somethings that inspire people, change their day and make them look at themselves differently.
It's probably why I love writing and blogging as much as I do. Out of thin air thoughts and words are woven together over my keyboard, and when I hit PUBLISH – whooosh! – my words go out into the world. And if I am super lucky, the words touch someones soul and make them laugh, cry or motivated to do something to change their situation.
It's a truly satisfying feeling to create something from nothing.
I have plans, just like that little girl tossing dresses at friends yelling, "What if you play Alice in Wonderland, and you Cinderella and I'll be the evil pirate princess and . . ."
My dream is to make 8 Women Dream the go-to web portal for women trying to re-start their lives and invigorate their dreams. There are many women out in the world, who have done what they thought they were supposed to do – and for many this isn't working. These women have come to the the realization they need to change, and do the things that made them smile when they were kids.
Some women are lucky enough to know exactly what they want from life. That wasn't me, and maybe it isn't you either.
Just like you, I got lost along the way. I'm good at many things, but I want to be more than the sum total of those things. In my 20s I found myself decorating houses for men I didn't love – but in love with decorating their houses. No matter how many times you move a couch or paint a bathroom, that guy isn't getting any more special.
There was an emptiness that engulfed my belly, along with a nagging voice in the back of my head, saying yelling, "Catherine, why in the hell are you doing this? You know you don't want to. Be brave. Do something else." But I'd do it anyway and five years would race by like a dog chasing a cat up a tree.
Eighteen months ago I started this idea of a website for dreamers. I gathered together a group of women and said, "Here, can you put this on?" To my great relief they said yes. We've seen some dreamers come and go, but this current group of dreamers is a steadfast ensemble to my dream quest.
But I don't have a big- time funder to my dream. I am bootstrapping 8 Women Dream, and this means I need your help. I am funding this dream on a wing and a prayer.
The best part of bootstrapping is I get to ask you, our readers for your valuable feedback and in the next couple of weeks I will be placing an ad for my ebook. Since Bootstrapping also means you ride the wave of another popular brand I need to test some marketing phrases out on you.
For the ebook ad, should my tagline say –
1. The Find Your Dream e-book – "It's the salt to Jack Canfield's soup."
2. The Find Your Dream e-book – "It's the spice to Jack Canfield's soup."
3. The Find Your Dream e-book – "It's the noodles to Jack Canfield's soup."
Bootstrapping also means you associate yourself with another brand by comparison and save on a non-existent marketing budget.
Tell me which one you like, or if you come up with one we like better and I use it in the e-book, I will give you a free copy and attribute the phrase to you.
And for any of you out there trying to Bootstrap your dreams too, take the following manifesto from Seth Godin (from his ebook called, The Bootstrappers Bible) and put it on your bathroom mirror –
The Bootstrapper's Manifesto
"I am a Bootstrapper. I have initiative and insight and guts, but not much money. I will succeed because my efforts and my focus will defeat bigger and better-funded competitors. I am fearless. I keep my focus on growing the business – not politics, career advancement, or other wasteful distractions.
I will leverage my skills to become the key to every department of my company, yet realize that hiring experts can be the secret to my success. I will be a fervent and intelligent user of technology, to conserve my two most precious assets: time and money.
My secret weapon is knowing how to cut through bureaucracy. My size makes me faster and more nimble than eny company could ever be.
I am a laser beam. Opportunities will try to cloud my focus, but I will not waver from my stated goal and plan- until I change it. And I know that plans were made to be changed.
I'm in it for the long haul. Building a business that will last separates me from the opportunist, and is an investment in my brand and my future. Surviving is succeeding, and each day that goes by makes it easier for me to reach my goals."
Are you in?
I think I have a blue TuTu over hear in your size, or you can put on my dad's suit and be the banker. Please leave me your feedback – we need you.
Hell, I need you.
Keep on Dreaming Bootstrapping,
Catherine
PS. For those of you financing your dream on a wing and a prayer, Seth Godin offers, The Bootstrappers Bible. (pdf) for free.
I'm sorry about the delay in this post. We've been having some technology issues that should be solved very soon. Your overwhelming support in visiting our site is noted and felt on the server – and we love it – thank you!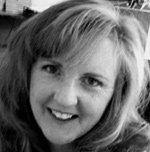 Catherine's dream is to be a motivator and published writer. She is testing her theories on motivation with this blog and the seven other women who have volunteered to be a part of her dream project. Catherine also writes about her life as a mom at the blog A Week In The Life Of A Redhead. She would also like to be invited to speak at TED as the next Erma Bombeck. Catherine posts on Monday mornings.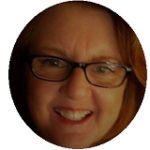 Catherine Hughes is the founder, content director and editor-at-large of 8WomenDream. She is passionate about helping women step out of their own way and strike out into a world waiting for their special talents. She's a published author and a former award-winning mom blogger. Catherine has helped companies both large and small create engaging web content, social media narratives, and unique blogging platforms. She claims to be a redhead, but don't hold that against her.
Note: Articles by Catherine may contain affiliate links and 8WD will be compensated if you make a purchase after clicking on an affiliate link.