Last updated on July 28th, 2012 at 11:12 pm
Sometimes we forget why we are on the dream path we've chosen. It gets difficult and challenging and we wonder what in the Sam hell we were thinking when we started down this road.
I started this 8 Women Dream idea when I saw Barbara Sher at a lecture in SF. But I didn't like that her dream groups consisted of women who wanted to charge a great deal of money to help people figure out their dreams. I wanted something more accessible to everyone. I wanted a free website that helped women look at what they really wanted to do with their lives.
You know, instead of being women who are always trying to please everyone else.
I've spent a lifetime doing this. My mistakes could be a lesson in dream achievement — a cautionary tale.
Heather pushed me to start this group and every now and then she reminds me why I started this in the first place. I don't think her post on Friday, "The Secret To Letting Your Dreams Age Well" about Barbara Sher was an accident — especially since I was invited to her house for a birthday party on Saturday.
It made me go back and take a look at Barbara to be reminded of what she has to say about dreaming –
"If you are happy then you are doing what you are gifted at. I hope you will go home and you are really happy after this. But to be honest, I don't know you and if you are not happy I won't lose a night's sleep over it because I won't know about it.

I'll tell you why I want you happy — it's not just because I am the best mom that ever lived — I want you happy because if you are doing what makes you happy, you are contributing your talent to the world. That's my mission. I seem to be able to help people do that.

I am not the only one in this room who can do that — a lot of you can do that.

I want you to be happy because what you love is what you are gifted at and there are many obstacles to doing what you love:

1. It might not make money.
2. It might not make money right away.
3. It might be naughty because it is selfish.
4. You might be resistant to it.
5. You might be in isolation and not know how.
6. You might not know the right people.
7. You might not have the information you need.
8. You might not have the people who say, "Did you do it yet? Let me help you."
9. You might not have the support.

But you can't let the obstacles get in your way because when you are doing what you love you are doing what you were born to do, and your species needs this from you and you do this better than anyone else alive.

If you will only do it.

It is your job — your obligation — to do what you love.

Full time if you were born rich — or it makes money, part-time if you have to hold down a job.

If you love to cook, don't open a restaurant — because you won't love to cook very long. But if you love restaurants — you'll be brilliant at it. If you love to cook and want to make money at it then open an eating club. If you want to make a lot of money at it, then open a cooking club for singles.

If you like sex — don't be a hooker. Do it for fun. You'll have a much nicer life."
Amen.
Catherine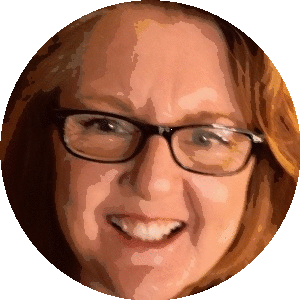 Catherine Hughes is the founder, content director and editor-at-large of 8WomenDream. She is passionate about helping women step out of their own way and strike out into a world waiting for their special talents. She's a published author and a former award-winning mom blogger. Catherine has helped companies both large and small create engaging web content, social media narratives, and unique blogging platforms. She claims to be a redhead, but don't hold that against her.
Note: Articles by Catherine may contain affiliate links and 8WD will be compensated if you make a purchase after clicking on an affiliate link.