Last updated on November 15th, 2013 at 08:55 pm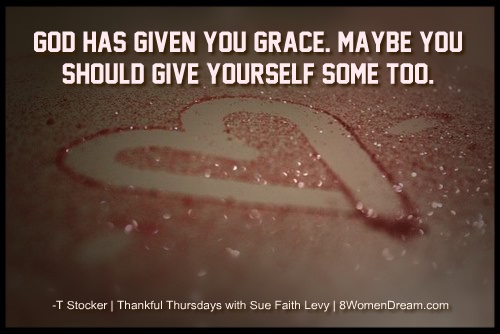 It's Thankful Thursday, dreamers.
This week I want you to remember to be grateful for you.
Each day, say out loud:
"Today I am thankful for me, and so it should be."
Say it every time you start to put yourself down, become sad, or let fear get the better of you. Stop. Take a deep breath and say the little mantra.
Think it doesn't help?
Watch The Science of Happiness – An Experiment in Gratitude video —
Be thankful for you this week.  Write yourself a thank you letter and tell yourself all the reasons why you are wonderful because you are worth it.
Sue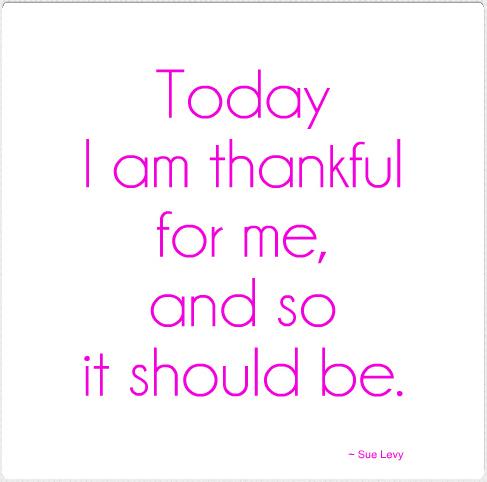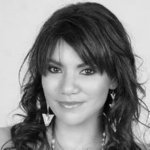 Sue Levy is the founder of the South African Just Pursue It Blog and Inspirational Women Initiative. She's a motivational writer and media designer, who is obsessed with everything inspirational with a hint of geek. She thrives on teaching women how to be brave and take big chances on themselves. You can find Sue on her Twitter page @Sue_Levy.
Note: Articles by Sue may contain affiliate links and may be compensated if you make a purchase after clicking on an affiliate link.