Last updated on February 13th, 2023 at 12:06 pm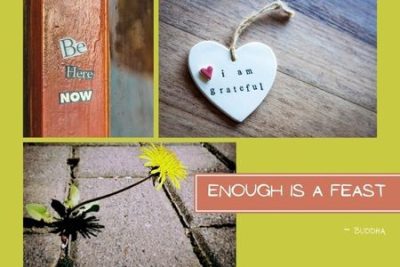 In order to be able to experience real dream success, you must know who you truly are. You must know your strengths, your weaknesses, your selfishness, your insecurities, and your self-sabotaging habits.
You must be able to sit back and hear when you are playing the victim, see when you offer less than your best, and recognize when you've shoved your dream under the carpet in the hopes that no one will notice you gave up–not even you.
You also need to be mindful, especially mindful about yourself and the habits you keep. You need to be able to observe the things you are doing to self-sabotage your dreams.
To move your dream from idea to form, it's important to practice witnessing yourself as you move through your days. How you plan, how you talk to yourself, what upsets you, what makes you laugh, what brings you joy.
When you spend the day as an observer in your life and focus on being mindful, you will recognize the moments when you put up roadblocks to getting what you deeply want out of life.
Practicing mindfulness can help you see when, how, or where you drift off course. All the distracting things we do rather than the things that bring us what we want. Mindfulness can create these magical, synchronistic events. And it can help you survive setbacks and heartache.
When you practice living mindfully, you are able to see how your moment-to-moment decisions shape your reality or places you in situations you need to move with and through.
Earlier this year, my mother suddenly became ill. I thought my grief over her condition was going to take me away from my dream, and shatter my life. Then I remembered that my teenage son needed me, my life and dreams needed me, so I had to find a way to navigate what I was handed.
I knew I had to stand up and pay close attention to how I was going to move through and with this new normal. I had to practice mindfulness with every breath, especially when reminding myself to breathe deeply into bravery when I was afraid.
I also practiced gratitude.   At first, the only thing I found to be grateful for was my tears driving home from my mother's home. It's important to experience your feelings of grief when things are happening to the people you love and you are powerless. Tears were a sign of my grief.
The gratitude and mindfulness I knew I had to find a way to incorporate something gentle and self-loving into my routine. I made space to begin a Yoga stretching regimen.  If you'd asked me at the beginning of my mother's diagnosis if it was possible to care for myself plus care for my mother while incorporating steps toward my dream (even small ones), I would have laughed.
But how could I light the way for you to live your dream, be there for my mom and be an example to my son if I didn't have the energy and the vitality to show up and give this my all?
I was picking some fruit up for my mother in a crowded produce section at the local grocery store in the town where I grew up and I noticed that I had a lot of left-over negative feelings about what I had experienced living there.  I felt a knot moving in my stomach punching at my ribs. I took a deep breath and thanked myself for showing me where I was still stuck. And that it was OK. I turned out OK.
Then someone tapped me on the shoulder.
"You're Catherine, aren't you?  I went to school behind you."  I had no idea who she was, but then she said something so profound.
"I love your blog.  It helps me get through my day.  My mom has been really sick this year.  I read it after I've had a good cry, or if I am sad.  It inspires me. I just wanted to say hi and thank you."
I took in how my life resembled hers and how we happened to be at this particular grocery store at the same time.  I smiled.  We hugged.
I savored the moment.  That little moment was a big moment.  I was mindful of that. And I was grateful.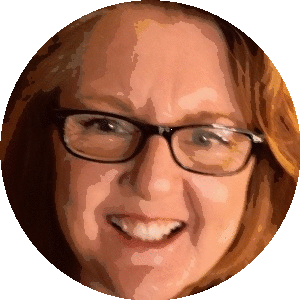 Catherine Hughes is the founder, content director and editor-at-large of 8WomenDream. She is passionate about helping women step out of their own way and strike out into a world waiting for their special talents. She's a published author and a former award-winning mom blogger. Catherine has helped companies both large and small create engaging web content, social media narratives, and unique blogging platforms. She claims to be a redhead, but don't hold that against her.
Note: Articles by Catherine may contain affiliate links and may be compensated if you make a purchase after clicking on an affiliate link.