Last updated on November 6th, 2019 at 02:03 am
There's a funny thing that happens to you when you decide to work go after your big dream — your mind won't allow you to stay focused on the negative.
When I first moved to our new home I kept telling myself, "Believe that something great will happen" which allowed me to understand that my life was more than the circumstances that surrounded me.
I decided to believe in those words.
In feeling homesick, if I could do nothing more than simply decide to believe that something great would happen in my life — no matter if circumstances appeared otherwise — then maybe things would magically work themselves out.
I stopped feeling sorry for myself and chose to do what made me happy, without trying to offend those I love.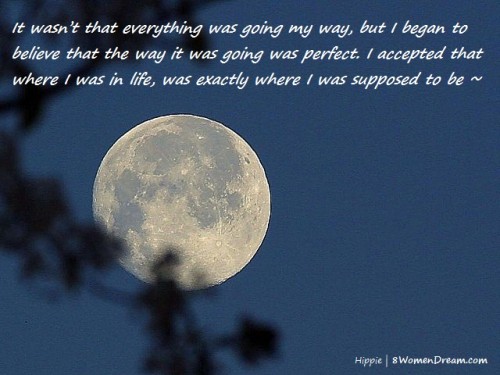 Saying goodbye to family and friends was challenging (and scary) especially with a toddler underfoot. But it made me realize that I was too overly dependent on being a certain person back home. What if I could reinvent myself in another city? What could I become?
When you make gutsy decisions about your life, you'll be amazed by how everything falls into place.
Making this shift in my life eased my depression. My heart came alive over little things I'd discover about this new city. I looked for reasons to be grateful.
I turned my attention to expanding my career and to 8 Women Dream and set my focus toward reaching out and stretching myself beyond what I thought was possible for myself.  Was I scared?  Of course!  But if I could do this, then I'd created something to give back in the world, and thus my life would change and improve.
The results were remarkable.
I now believe with all my heart that if you believe something amazing will happen, it will.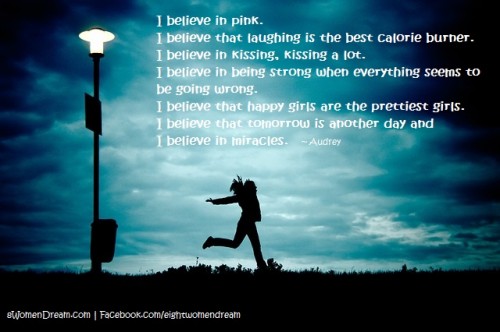 Ignore the negative voices in your head and, instead, focus on what feeds your soul. Start believing that you deserve more out of life and watch for the changes that appear.
Be open to the new, the challenging, the scary.
You will see proof that you are on the right track by the people you encounter, the circumstances that arise suddenly from nowhere and how everything begins to fall in to place.
Magical things can happen when you believe it before you see it.
I challenge you this week to believe something amazing will happen to you and for your dream. Believe it will all your heart — see it in your mind. Hold the image throughout the week. Believe that you will achieve it; believe that you will overcome any challenges that may appear; and most importantly, believe in yourself.
Start there. Try this for 30 days. And I promise you that you won't recognize your life in a month.
Sue Faith Levy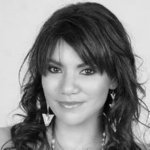 Sue Levy is the founder of the South African Just Pursue It Blog and Inspirational Women Initiative. She's a motivational writer and media designer, who is obsessed with everything inspirational with a hint of geek. She thrives on teaching women how to be brave and take big chances on themselves. You can find Sue on her Twitter page @Sue_Levy.
Note: Articles by Sue may contain affiliate links and may be compensated if you make a purchase after clicking on an affiliate link.