Last updated on January 22nd, 2019 at 01:50 pm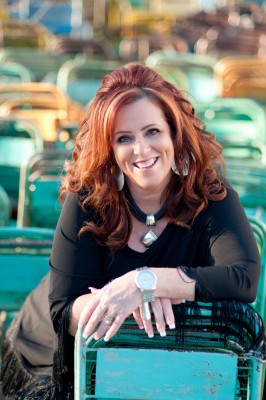 Staying Healthy On The Road as a Motivational Speaker
I am obviously the VERY LAST person who should be talking about staying healthy on the road as a motivational speaker. So I asked an expert who shares this profession, to share with us some ways that we can do this job without it killing us.  Friends, meet my friend, Angela – today's guest post is her gift to you. Who knows, it just might save your life.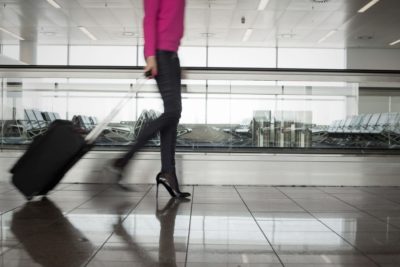 Every Speaker's "Must-Have" Healthy Travel Tips:
It always seems to happen; no matter how well you plan ahead of time, the dreaded delay occurs.  After the mechanical mishaps with your airplane, your tummy is rumbling and the only choice you have for lunch is fast food or the vending machine.  You decide the peanut butter cups are a better option than the somewhat-meat-like-patty meal and you run to grab the connecting flight.  You land at midnight and need to be fully alive by 8:00 a.m. for your keynote presentation.  This is an all-too familiar scene for speakers; as much as we'd like for things to go as planned there always seems to be a hiccup along the way.
In order to keep your health, and sanity, while traveling follow these easy travel tips:
Carry the Container: Travel with a reusable stainless steel or glass water bottle.  This allows you to fill up and hydrate anytime, anywhere.  Just make sure the bottle is empty as you travel through security.  Many airports offer free refill stations so you can fill up on the way to your gate.  Traveling can cause dehydration; be sure to drink a minimum of 80 oz of water; every process in your body depends on it!  If you want to add a little flavor to your container of water, travel with green tea bags, or add Nuun "natural hydration" or "all day" Tabs to avoid dehydration.  The "all day" tabs provide you vitamins as well. PLEASE NOTE: if you select another type of nuun product, please be sure it does not contain artificial sweeteners. These are never an option in my book, as they're all made of neurological toxins.
Proactively Pack: Be sure your carry-on is filled with nourishing snack foods to keep you satiated during travel.  It's Murphy's Law; you show up 90 minutes before your flight so you can grab a bite, but by the time you get through the mile-long security line, and make your way to the terminal, they're calling you to board.  Anything and everything can happen, so be prepared!  Here are a few items you can easily pack:

Organic cup of oats, a banana, and snack bag of walnuts. Ask the stewardess for boiling water and you'll have a hearty breakfast on the go.
Homemade trail mix with various nuts, seeds, coconut flakes, dried fruit, and dark chocolate.
Snack bars with 5 or less whole-food ingredients
Green or white tea bags to enjoy with the cup of hot water you order on the plane
Almond butter packets with a piece of fruit
Crudités and hummus
Bag of organic, homemade popcorn (avoid microwave popcorn options)
Nitrite and nitrate-free beef/buffalo/turkey jerky

Manage the Menu: The menu should be used as a guide for dining.  Find the foods on the menu that will serve your needs best, and create a meal of your choice.  For instance, you may see they have wild caught salmon on one entrée, roasted asparagus on another and sautéed spinach as a side dish.  You could create a meal of all three of these items to best suit your needs and honor your health goals.  There's never been a time when a restaurant has said no to my request; they may upcharge you to do so, but you'll be receiving what you need and in the end be healthier for it.  Focus on filling your plate with bright, colorful vegetables, leafy greens, fruit, beans, nuts, seeds and whole grains.  These plant-based foods will help you keep your energy up, fight stress in your body and keep you healthy during travel.
Have a Sleep Routine: It can be difficult trying to settle into different hotel rooms every week.  One effective strategy is to create a healthy sleep routine you can follow while at home, or on the road.  Treat yourself like a baby when it comes to your routine.  When caring for a child, you feed them an early dinner and enjoy a little play time.  You turn off the technology and TV, give them a warm bath, brush teeth, read a book and tuck them in to sleep.  Create this same soothing environment for yourself.  Eat dinner by 7 p.m., turn the technology and TV off one hour before bedtime and enjoy the quiet or play peaceful music while you bathe, read or write in a gratitude journal.  Rub lavender oil on your sheets and pillow to support a good night's rest, and be sure you shoot for 7-8 hours of sleep every night.
Prepping for Stage Time: It's never a good idea to fill up the belly right before you head on stage.  However, it is necessary to fuel the body so you have the energy and focus needed to succeed!  A few tips you may find helpful are 1) be sure you only select light, healthy foods that are easy for your stomach to digest (this can mean a lot of different foods for different people, we are not all alike) 2) eat at least 90 minutes before you head on stage and 3) make sure your meal is low in sugar and includes a good amount of healthy protein and fat for stable energy through your presentation.
You are your own best advocate while at home and away.  Be a prepared traveler and make choices that serve you well in health, happiness and success.
For more quick health tips subscribe to my Youtube Channel today!  Just click the link below and click the red "subscribe" button; it really is that easy.    https://www.youtube.com/channel/UCI_tQYERqmBxQOdpiYy9-LA
Cheers to your health and happiness,
Angela
BIO: 
Angela is the catalyst for healthy transformation.  She works with executives and organizations that support the health of their employees and want to create an environment of personal and professional success.
It is possible to achieve health while fulfilling your personal and professional goals; Angela knows what it takes to make it happen. After surviving a health crisis that nearly took her life, she became a Certified Health Coach and has shared her proven strategies with hundreds of others.
Angela's presentations and workshops challenge attendees to think differently about their health.  There's no crash diet, no need for intense willpower, or a restrictive lifestyle.  Angela's simple strategies solve common health challenges, empower others to take charge of their health and ignite life-long transformation.
Angela is a regular contributor to the Huffington Post and has published two cookbooks: The Daily Essentials Cookbook Collection: Breakfast and The Daily Essentials Cookbook Collection: Lunch.  Her newest book Feel Good, Look Good, For Life will launch on November 29th!  Angela is a member of the National Speakers Association and regularly speaks and writes about wellness.
To hire Angela to speak at your next event, discuss a wellness program for your corporation, or take advantage of complimentary health tools, please visit www.AngelaGaffney.com.
Kelly Swanson is an award-winning storyteller, motivational speaker, published author and TV personality who is passionate about helping women harness the power of their stories to connect, influence, and get the results they dream of accomplishing. Laughing the whole way, Kelly teaches women how to master the art of connection through the power of strategic storytelling. You can find her on The Fashion Hero show airing Fall of 2017 on Amazon Prime or on her website MotivationalSpeakerKellySwanson.com.
Note: Articles by Kelly may contain affiliate links and may be compensated if you make a purchase after clicking on an affiliate link.