Last updated on March 13th, 2019 at 05:47 pm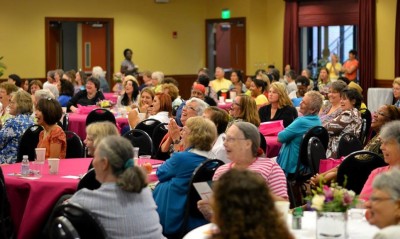 What REALLY matters to a client when booking a keynote speaker?
I see, hear, and work with a lot of keynote speakers, and I'm seeing a common misconception that content is what gets them booked.  I disagree.  Of COURSE content is important. Of COURSE your message matters. Of COURSE you have something of value to share and teach. But that's not why they book you for the keynote slot.
They book you for the EXPERIENCE YOU CREATE – the way you wrap that content – the way you make people feel – how engaging you are – how much they laugh – how good your stories are – how compelling that presentation is.
Yes, there are some people hired because they are the commonly known guru in their genre. And they will continue to be booked.  Even if they suck.  But many of you are calling yourself gurus when you're really not.  You're a guru when THEY say you are. When an industry titles you as the expert, then you are being booked for that. But I wonder how often you'll get booked as the industry expert if your speech is crap?
So unless you are the Seth Godin of your market – unless you are the celebrity off The Biggest Loser – then you fall into the category with the rest of us who are being booked for more than the content we teach. We are being booked for our WOW factor. We are booked for the experience we deliver in that hour.
So today I ask you one question….if all content were removed from your speech, what's left?
What is your WOW factor?
What is the experience that you create?
What is the experience they receive?
If you create an amazing experience and then learn how to sell it on the front end, you'll get more business. I promise.
Kelly Swanson is an award-winning storyteller, motivational speaker, published author and TV personality who is passionate about helping women harness the power of their stories to connect, influence, and get the results they dream of accomplishing. Laughing the whole way, Kelly teaches women how to master the art of connection through the power of strategic storytelling. You can find her on The Fashion Hero show airing Fall of 2017 on Amazon Prime or on her website MotivationalSpeakerKellySwanson.com.
Note: Articles by Kelly may contain affiliate links and may be compensated if you make a purchase after clicking on an affiliate link.