Last updated on January 22nd, 2019 at 01:50 pm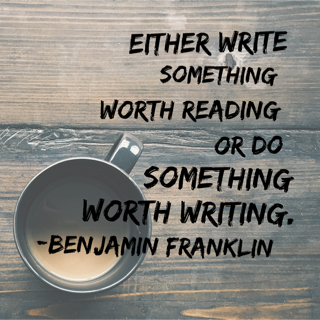 If your dream is to become a top motivational public speaker, I want you to think of all the speakers you have heard in your lifetime.  Now think of the ones whose speeches you still remember after all these years.
How many of these speakers fall into the category of unforgettable, and how many have you already forgotten?
If you're like me and have seen as many speakers as I have, you will probably agree that there are a handful who are unforgettable, and thousands who are forgotten by dinner time.
The key to having an impact, getting booked, and making a career out of speaking, is to get into the category of unforgettable.
In my fifteen year career as a motivational speaker and story-crafting coach, I've seen a strong pattern among speakers, no matter where they are in their careers.  They all think that writing the speech is the easy part.
Until they try to do it. Or until they do it, and then wonder why they don't ever get booked.
If you plan to make money giving speeches, then you need to understand that your speech is your product. That speech will determine how much you're booked. Period. A fancy website, a great sales pitch, and an impressive marketing video will only get you so far.
The key to becoming a successful speaker is giving an unforgettable speech.
Writing a speech that is unforgettable is often something that sounds easy. If you have found yourself saying, "Oh, I can give a good speech. No problem," then you have a problem.
If the speechwriting process is too easy for you, then your speech is not good enough.
If you want to stick out from the competition (and there is a LOT of it) – if you want the audience to pay attention (and they are VERY distracted) – if you want your words to land (and very few achieve this) – then you need to spend a great deal of time and energy on your speech.
It's all about creating a quality product.
If you just want to check the "I gave a presentation" box, then go read another article. This is where we look at how to actually write something worth presenting.
How you put it together is the LEAST of your concerns.
I'm going to vomit if I see another article on how to write a speech with a beginning, a middle, and an end.  Three points and a conclusion.  A story, lesson, action step.  Yes, these are important. Yes, this is how you construct it.  And if this is what you need, then Google will be happy to feed you thousands of pages of more of the same.
I want to go deeper. I want to go to what REALLY matters in a presentation.
7 Tips To Move Your Speech From Good Enough To Unforgettable–
1. Understand what you're teaching, who you're teaching, why they need it, why it matters, and what they will be able to do as a result of your speech.
Don't just know it, be able to verbalize it in your presentation.
2. Determine your main theme and core message.
There is a difference between content and a message. The theme is what holds it all together in one congruent concept.
3. Develop the three points (and related data) that surround this theme and message.
These are the teaching points – the curriculum that makes up your speech. This is where you show them how to act on this new concept. How deep you go depends on how much time you have, and the client's goals.
4. Construct a storyline that runs through the speech – instead of just cobbled together information.
Take your audience on a journey that makes this personal. This is your life's journey to the truth that you now teach.  You're not the expert because you wrote the book, you're the expert because you lived this truth.
You learned the hard way.
5. Inject moments of interaction and/or entertainment.
If your audience isn't completely engaged and entertained THE ENTIRE TIME, then you're not done.
Connect and Engage on a real level with your audience. This isn't a performance. Shoot, I would say this isn't even a presentation, really. It's a conversation. Don't give a speech, have a real live conversation with your audience. No, they won't be talking about. That's why this is not an easy thing to do.
It takes work.
6. Figure out how to say more with less, and choose more interesting words.
The speech is a song, and every word is a note. Where you put the notes will determine how effective the song is. Become a FANTASTIC storyteller.
Whether it's one story you tell or many, the stories are what give you the edge.
7. More is not better; working harder is not always smarter.
You will reap what you sow in this business. The more work you put into your speech, the more benefits you will receive. But work just for the sake of work isn't going to cut it.  Working harder is not the same as working smarter. More words don't make it better. Trust me.
True power is saying more with less, and choosing the right words.
Have you created a speech that was unforgettable? How did it feel?
Leave me a comment and let me know your thoughts!
Kelly
Kelly Swanson is an award-winning storyteller, motivational speaker, published author and TV personality who is passionate about helping women harness the power of their stories to connect, influence, and get the results they dream of accomplishing. Laughing the whole way, Kelly teaches women how to master the art of connection through the power of strategic storytelling. You can find her on The Fashion Hero show airing Fall of 2017 on Amazon Prime or on her website MotivationalSpeakerKellySwanson.com.
Note: Articles by Kelly may contain affiliate links and may be compensated if you make a purchase after clicking on an affiliate link.