Last updated on June 3rd, 2012 at 10:05 pm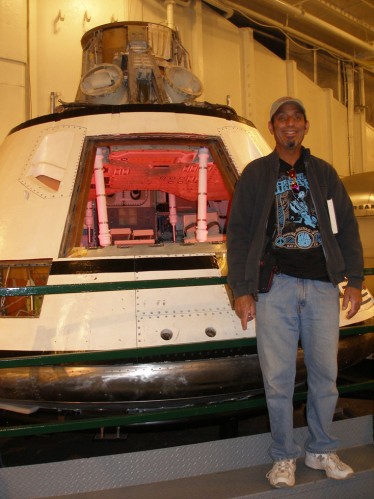 It must have been amazing! To dream of the impossible and then to do  it.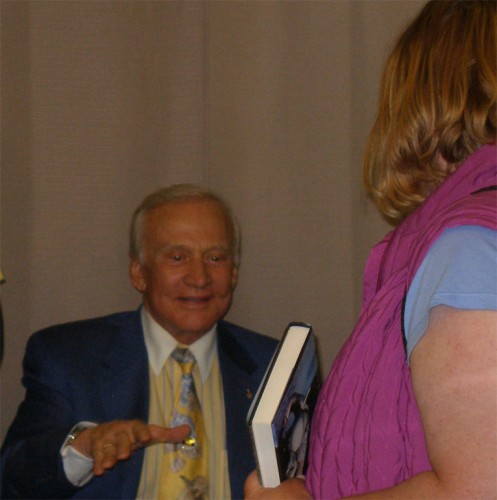 To be the first man to walk upon the moon. The fear, the courage, the beauty must have been overwhelming.
Forty years ago the Apollo 11 made the amazing journey to the moon and from it Armstrong and Aldrin stepped out onto the moon's surface.
I spent yesterday on the Hornet, a retired USS Aircraft Carrier which is now a museum in Alameda.
The Hornet was the ship that retrieved the three man crew in the Apollo 11 capsule after their incredible journey.
Buzz Aldrin was there yesterday giving a speech and signing his recently published book.
I got to shake his hand. Such inspiration!
If these men can dream of walking on the moon's surface forty years ago when technology was ancient compared to now and succeed, we have no excuse with our dreams.
Some facts about Apollo 11 from Apollo 11 Homepage that make me stop and think –
First men on the Moon, Neil Armstrong and Buzz Aldrin.
The prime mission objective of Apollo 11 is stated simply: "Perform a manned lunar landing and return".
First return of samples from another planetary body. These first samples were basalts, dark-colored igneous rocks, and they were about 3.7 billion years old.
There was a plaque affixed to the leg of the lunar landing vehicle signed by President Nixon, Neil A. Armstrong, Michael Collins and Edwin E. Aldrin, Jr.
The plaque bears a map of the Earth and this inscription:
HERE MEN FROM THE PLANET EARTH
FIRST SET FOOT UPON THE MOON
JULY 1969 A.D.
WE CAME IN PEACE FOR ALL MANKIND
Just imagine if your dream was to fly in space and then you did it!
Though this week I have not been able to paint, it has been a good week.  I sent off my payment for the Tiburon Art Festival which is coming up in August.  I verified that all my student loans were approved to return to grad school and I have been working on some strategies to create a niche for my art.
Not quite walking on the moon, but it's a start.
What did you do for your dream this week?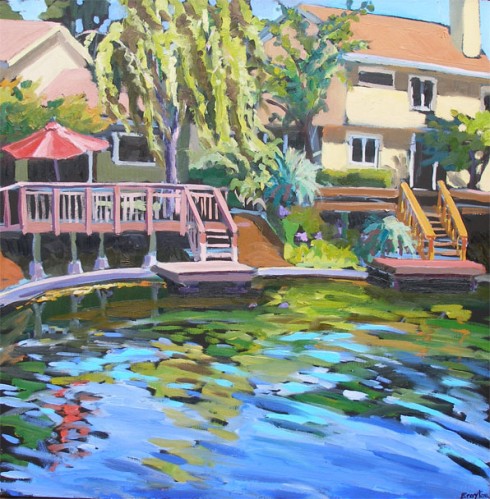 Wendy
Wendy's dream is still to become a influential international artist, but she left 8 Women Dream in March of 2010 to complete grad school.  She is still a strong supporter of 8 Women Dream and you will see her in the comments on the blog.  You can find more of her art at www.braytonart.com.


Enjoy this special 8WomenDream Guest Contributor story submitted by new and experienced big dreamers throughout the world, edited and published to capture a dream perspective from different points of view. Do you have a personal dream story to share with 8WomenDream readers? Click here to learn how to submit dream big articles for consideration.
Note: Articles by Guest Post Contributors may contain affiliate links and may be compensated if you make a purchase after clicking on an affiliate link.