Last updated on October 25th, 2019 at 03:01 pm
I'm leaving you with the top 8 travel photos from around the world while I am off spending another lovely day in Northern Ireland, Game of thrones locations, ruined castles, and beach time with my family.
Travel dreamers, while I am off on my latest travel adventure, remember to travel this week, even if it's a different route to work or traveling down a road in your city that you've never been on before. Try something new. Venture out from your routine.  Take a mini travel adventure.  Sometimes you'll be surprised at what you find in your own backyard.
Here are 8 top travel photos from around the world –
1. Mother and Calf, African Elephant, Addo National Park, South Africa, By Ann & Steve Toon:
2. Inside Breaking Ocean Wave, By David Pu'u: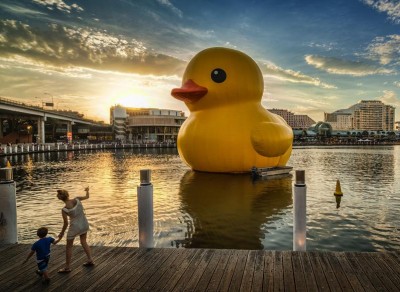 4. Boys on a Train, Kanchanaburi, Thialand by Natasha von Geldern: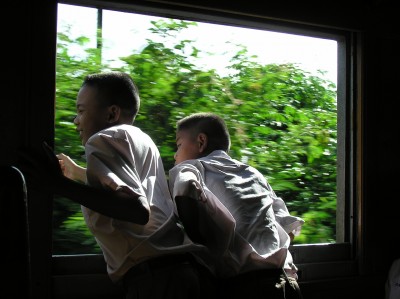 5. Grand Canyon Sunset by Mecki Mac: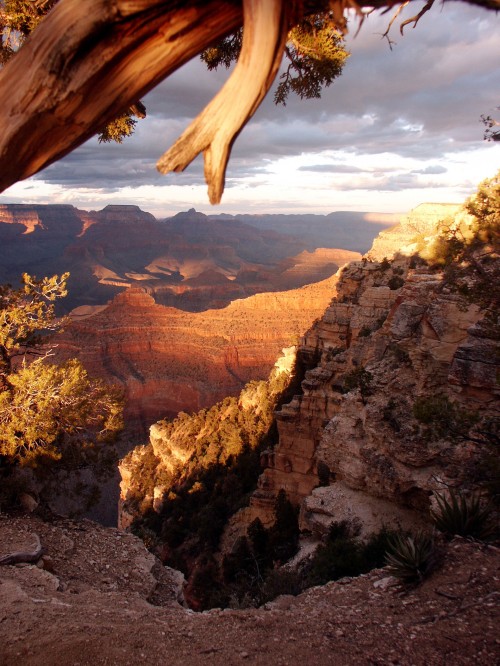 6. Woman Carrying Water In Sand Storm, Thar Desert, Rajasthan, By Keren Su:
7. Dona Paulina of Havana, Cuba and her cigar, By Antonio Milena
8. Longboat Crowded with Children, Katibas River, Island of Borneo, By Richard Ashworth
Next week I'll be back from Ireland with more travel stories and photographs.
Natasha vonGeldern
Natasha von Geldern is a travel writer, editor, and blogger who is passionate about making the pages of the atlas real by traveling the world. She is a contributor to Travel Wire Asia, Wild Junket Magazine, Yahoo! Total Travel, and Travelbite. You can find her on her travel website and blog, WorldWanderingKiwi.
Note: Articles by Natasha may contain affiliate links and may be compensated if you make a purchase after clicking on an affiliate link.