[post_update]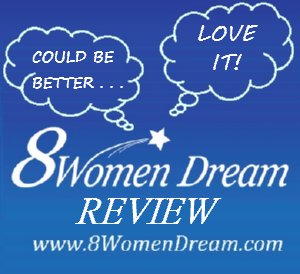 Do you enjoy reading the stories posted here on 8 Women Dream?
Or not?
Do you have a blog or a website?
Here at 8 Women Dream, we are really interested to hear what you have to say about this site, so we encourage you to write a review post on your website about anything you see here on 8 Women Dream.
Be sure to link your review to www.8womendream.com.
Let us know about the review on your site, by sending a link to pr(at)8womendream.com
Well give you link-love back by linking to your post on your website from this page on 8 Women Dream.
We expect you to be honest in your review, so if you don't like something about this site, feel free to say so.
The only time we won't link back is if your review is intended to personally attack anyone on this site.
Read Reviews about 8 Women Dream on the following Websites —
Thank you!