Last updated on February 7th, 2013 at 06:13 pm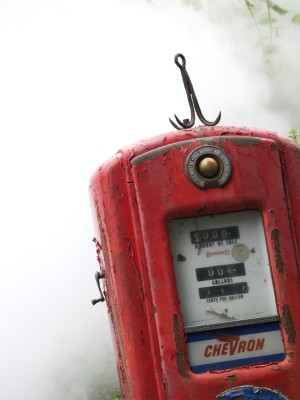 I read a statistic the other day that shocked me.
Did you know that back-to-school shopping now ranks second only to Christmas as the highest consumer spending time in the year?  It's like a big holiday.
I'm convinced the Hallmark Card will be out soon.
Even with all the hype I think the back-to-school mindset is helpful for a lot of us who are following our dreams.
Why?
You get a chance to start fresh.
Last year was last year.  Its not a do-over situation, you have day one to start with.  There is a lot written about the psychology of starting – with any dream, school, job or project.  If you are stuck, let the excitement, awareness, clarity and energy in – and use it to move ahead.
Its a perfect time for new supplies.
Back to school shopping for your dream – what could be more perfect?  As a photographer dreamer, little things like new lens cloths, photo paper, memory cards and protective filters are small but necessary investments.
Local small businesses with higher end stuff usually discount this time of year to stay competitive.  The deals are out there, so go shopping.
Teachers and resources are everywhere.
If you feel all alone in your dream process, open your eyes.  There is help all around you.  Teachers don't have to be credentialed class instructors in a brick and mortar building.
Join a Meetup group and learn from your peers.  Head to the bookstore and sit in your dream section for motivation and new ideas.  Take a field trip or two with your dreams and re-commit to the things you feel are important.
When was the last time you thought about your dreams?
Are you on track with the goals you have set for yourself?  Do you have the resources, support and supplies you need to make it through the year?
Honestly I ignored looking at my goal sheet for a while, thinking it would feel de-motivating to see stuff on the list not checked off.  But once I did, I saw that the goals around my top photographer dreams for this year are pretty much on track – but I have a lot of work to do between now and the end of the year.
Using this back-to-school mindset for my top photographer goals, here is what I'll do:
• Review what I've done and make a plan for the goals still in progress.  I'm a big 'put it on paper' person – are you?
• Find a challenge. It's easy to hide in my own dream. Finding a photo challenge or contest will keep me seen.
• Do something once a day that relates to my dream.  Right now, I do things related to my photography dream when I can find time, and that isn't helpful.  Creating a habit around a little bit each day will be better for me in the long run.
How will you use the back-to-school mindset to kick-start your dreams?
Until next photo,
Rem

Enjoy this special 8WomenDream Guest Contributor story submitted by new and experienced big dreamers throughout the world, edited and published to capture a dream perspective from different points-of-view. Do you have a personal dream story to share with 8WomenDream readers? Click here to learn how to submit dream big articles for consideration.
Note: Articles by Guest Post Contributors may contain affiliate links and 8WD will be compensated if you make a purchase after clicking on an affiliate link.