Last updated on June 15th, 2012 at 11:57 am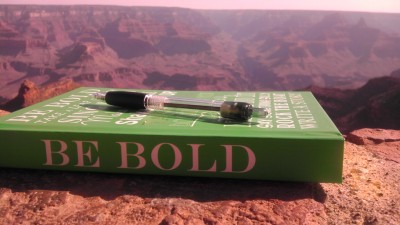 Today is a milestone for me. Today marks the 68th week I have been blessed to be writing for 8 Women Dream. (My first post debuted on January 24, 2011.) As the picture above suggests, I am boldly writing a new chapter in my life as I close the incredible 8WD chapter, which has consisted of 70+ blog posts for 8 Women Dream.
So what's next for me, you say?
Well, I am moving on–literally. For the past year, and about the same time I started writing for this blog, I have been living in Arizona and working at a digital marketing job, which I loved and still look fondly on. Also during this past year, my mother has been writing a book on her life-long struggles and triumphs over a congenital orthopaedic condition.
Alongside blogging for 8 Women Dream and working full time, I have been helping my mom out significantly with completing her book and strategizing about how to market it. With the final push towards book completion in the current making, my mom asked me if I would want to help her out full-time with writing, editing, marketing and running her website and social media presences. After everything my mother has generously showered me with in my life, the answer to help her out was an easy "yes!" for me.
So with that, life seemed set. I would leave my lovely job to help my mother start her publishing empire, move back to the Midwest and start working harder than ever.
But life has a funny way of shaking things up when least expected.
Those people who know me, know to expect the unexpected. As a traveler, I am drawn–and possibly addicted–to moving around, seeing new things and immersing myself into the unknown, unexplored territories. If I get the chance to travel, transfer jobs or follow a dream, I often see it as a small window of opportunity that I throw myself wholeheartedly through.
I did this when I moved to Chicago after college and after getting offered the first job I applied for and wanted.
I did this again when my job in Chicago presented the opportunity to transfer to San Francisco. 
For a third time in my 20s, I seized the chance to move to Arizona to work in higher education while managing a university's web presence and content creation teams.
And here I go again …
… to the concrete jungle where dreams are made of, New York, New York.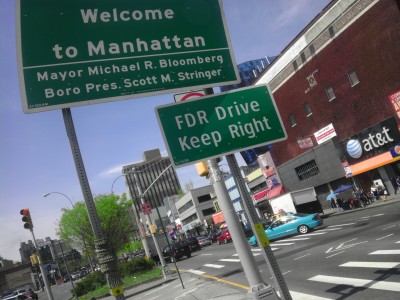 A funny thing happened on the way to moving back to the Midwest, I got called in to interview for a job at a wine social media agency I discovered thanks to an email by Catherine of 8WD to watch the founder giving a passionate speech.  I was hooked and suddenly began looking at my travel dream differently.  I wanted to get involved in the wine industry … and I wanted to work for that man!
In no time, I was flown into New York to interview with his company, got the job and an apartment all within a few days.  His initials are GV… can you tell who it is?
That must be some kind of record, but I believe stories like these happen daily all over the world. If you want something, you go after it with everything you got. You know it's right when things seem to fall into place.
When you want something, all the universe conspires in helping you to achieve it. -Paulo Coelho
I believe that quote. But I also believe in patience, persistence and hard work when it comes to defining your dreams. Oh, and being true to yourself to know and hone your personal strengths.
This did shift my dream plans from taking my dream trip through the Northern California wine country to traveling to Alaska before taking on this new chapter in my life.  It seems to be how I do things … going for it at the spir of the moment.
I want to offer you these bits of pieces of dream advice:
Share your dream. (I know it sounds obvious, but you'd be surprised how many people are mum.)
Ask for advice/help. (We are all in this together, and achieve more together, too.)
Be open to what other people say to you. (Chances are they have been there, or know someone who has. They are your best link to making your dream a reality.)
Know your dream can change. (Accept this, get over it and follow it where it may take you.)
So that's it. Nothing too profound, but after all, I'm just an average American twenty-something. People tell me I'm bold for packing up my bags, stuffing my life into boxes and shipping them across the country all to follow a dream. For me, that's all part of the adventure. You never know until you try.
After all:
"It's the possibility of having a dream come true that makes life interesting." – Paulo Coelho
Here's to hoping your lives and dreams are as interesting as you want them to be.
Thank you for letting me into your Mondays. It's been a joy. I have learned so much from the advice of every woman here. Thank you for believing in me when I lost hope and encouraging me to stay true to my passions. I am forever grateful for Catherine Hughes, Remy, Heather, Lisa, Jayne, Rayne and Andi.
Keep traveling to wherever your dreams take you.
Katie

Enjoy this special 8WomenDream Guest Contributor story submitted by new and experienced big dreamers throughout the world, edited and published to capture a dream perspective from different points of view. Do you have a personal dream story to share with 8WomenDream readers? Click here to learn how to submit dream big articles for consideration.
Note: Articles by Guest Post Contributors may contain affiliate links and may be compensated if you make a purchase after clicking on an affiliate link.