Last updated on October 25th, 2014 at 08:00 pm
I have traveled to a place that left me speechless — a place so breathtakingly beautiful, that I am choosing to portray it in pictures and not words for a first-ever "Wordless Monday."  (OK, so I took the liberty of using a few more words than expected.)
The Place That Left Me "Wordless" was Havasupai Falls at the bottom of the Grand Canyon, Arizona.
Many people will make it to the Grand Canyon in their lifetime to marvel at its carved canyon beauty. Fewer people will hike in the Grand Canyon. And an even fewer percentage of people will venture to the far west side of the Grand Canyon to endure the 10-mile hike into the Havasupai tribe's reservation village at the bottom.
I want to tell you that's it's absolutely worth it. (If you aren't up for the hike, you can take donkeys, horses or a helicopter down to the bottom and back up.)
While the Havasupai Reservation is home to about 400 tribe residents, Havasupai Falls, as the area is commonly referred to, is home to five distinct waterfall areas. These crystal blue, cascading waters cut through the middle of the rusted red canyon walls, as if a piece of a tropical rainforest was misplaced in the Arizona desert.
It's incredibly stunning. Of course no pictures will ever do this place justice, so think about checking it our for yourself, if your looking for a challenge, yet rewarding–and probably the best–way to see America's natural masterpiece, the Grand Canyon.
For more information on the area, camping, directions, the Havasupai tribe and taking a donkey or helicopter there, check out the Havasupai Tribe website.
Know Before You Go to Havasupai Falls 
• There is no day hiking allowed.
• You must obtain a permit before going. (This can take around six months.)
• Upon arrival, you must check in at the Havasupai Village.
• The hike to the campground is 10 miles; only the 1.5 miles is steep switchbacks. The rest is flat.
• The terrain varies from rocky to slightly sandy, so know that going through the sand will take a little more out of you.
• You will share the trail with lots of donkeys and horses. Animals have the right away, and they won't slow down.
Images of Havasupai Falls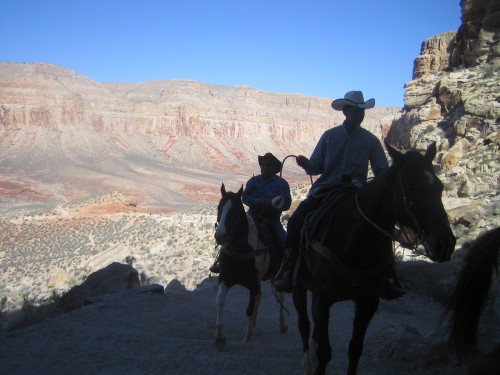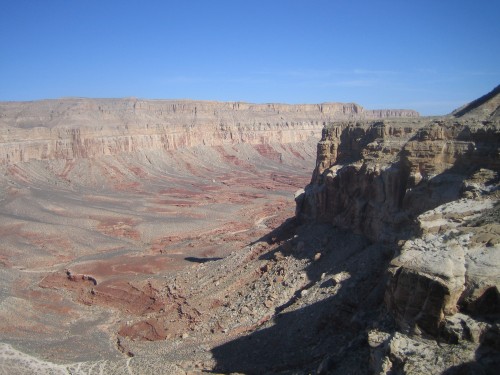 The Trailhead View.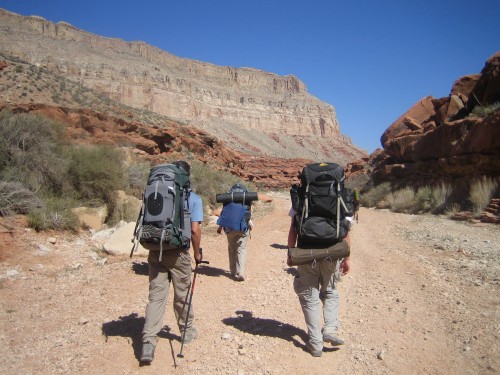 The Flat Hike In.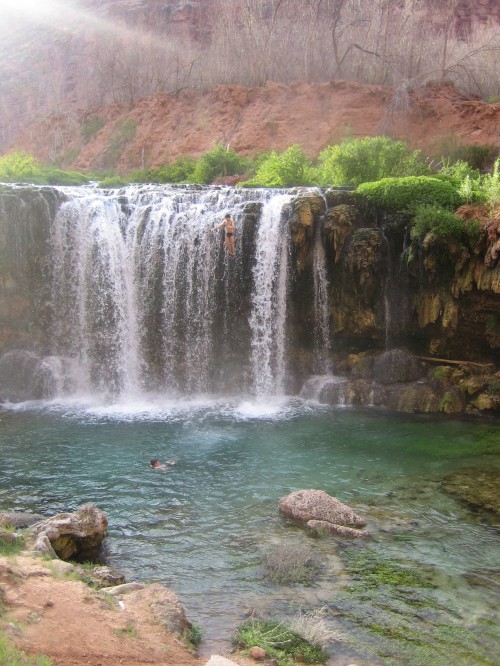 New Navajo Falls. (The old one washed out in a flood a few years ago.)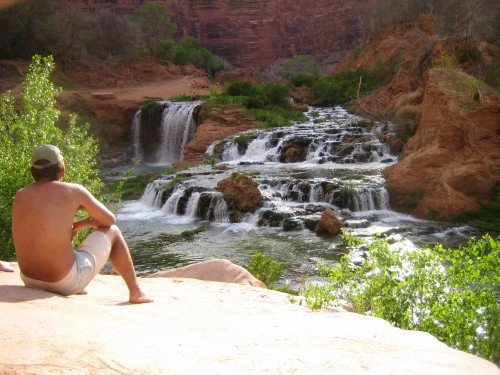 New Navajo Falls–The Complete Picture.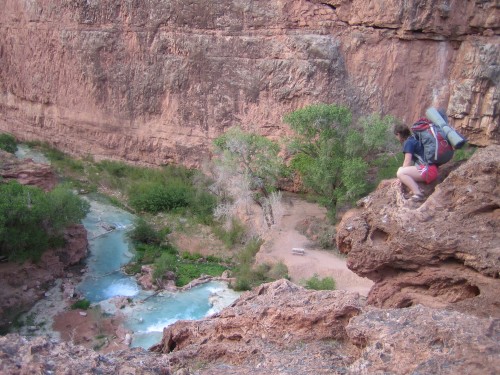 Our First Peek at Havasu Falls.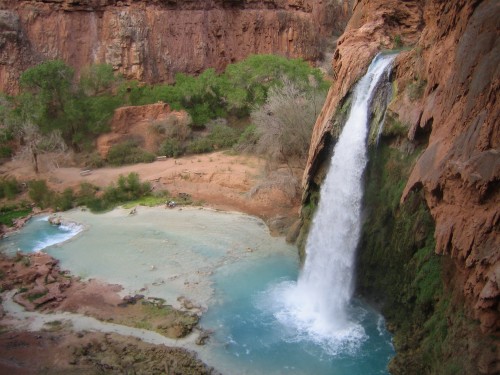 Havasu Falls.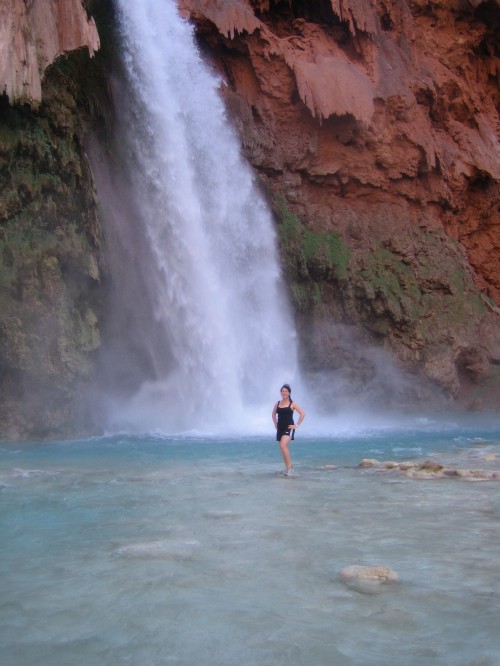 Havasu Falls from the Bottom.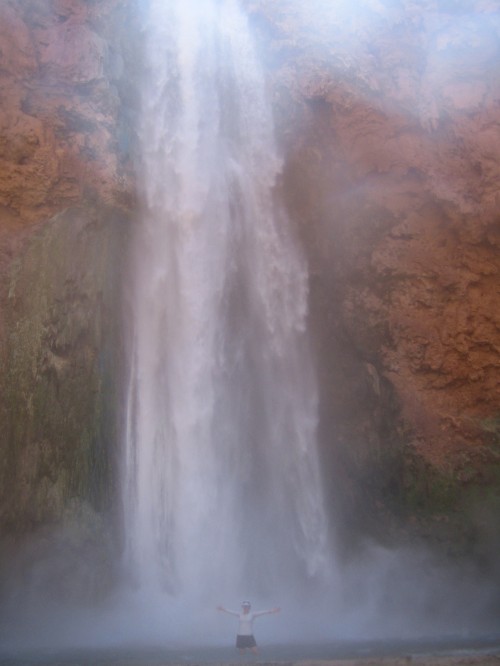 Mooney Falls.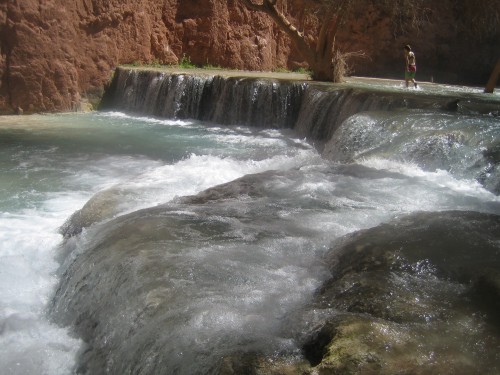 Beaver Falls.
In my three-day camping trip, I hiked 26 miles total. It didn't feel like it when I was immersed in paradise. With that, I managed to knock an item off my bucket-list–Havasupai Falls. An item which I hope makes its way on to yours.
To your travel bucket list!
Katie Eigel

Enjoy this special 8WomenDream Guest Contributor story submitted by new and experienced big dreamers throughout the world, edited and published to capture a dream perspective from different points-of-view. Do you have a personal dream story to share with 8WomenDream readers? Click here to learn how to submit dream big articles for consideration.
Note: Articles by Guest Post Contributors may contain affiliate links and 8WD will be compensated if you make a purchase after clicking on an affiliate link.