Last updated on June 21st, 2012 at 12:58 pm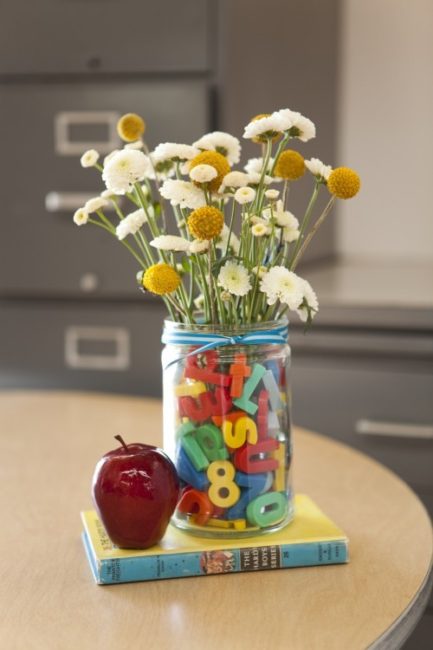 The end of August rolls around and it seems like there is one thing on everyone's mind – back to school. The newspaper ads, tweets I'm reading online, the lines at Walgreens suddenly have people with baskets of colored pencils, notebook paper and glue sticks.
All over – the buzz is back to school.
I've noticed children joining me on the bus in the morning with their big book-bags full of textbooks, pencils and notebooks. Facebook statuses of my friends younger than me are all about "moving back to college" or sharing their class schedules. Virtually every male and female between the ages of four and twenty-two are all heading back to the classroom.
I, however, am not going back to school. This is the first August in eighteen long and glorious years that I am not starting classes and meeting new friends and interacting with professors and teachers. For some, this might be a relief, but for me, it's been weird and very emotional the past few years.
I LOVE school.
I LOVE learning.
I LOVE the idea of starting fresh and rejuvenated and facing a new opportunity – a year of school – head on.
With every new school year previously, I would write down my goals and what I wanted to do the upcoming year. This changed slightly between years – the constants were making the honor roll/Deans List, meet new friends, join a club or organization, learn to do something new.
And now, here I am – end of August and what's ahead of me is nothing close of sharpened pencils and school bells. What can remain constant – and what is especially important this first year after ALL my schooling is the goal-setting and dream building.
This is a time to consciously recognize that a new season is approaching – and to do so with rejuvenation, energy and excitement!
I found a cute worksheet on Activity Village for parents to encourage their children to try out new 'back-to-school habits' with the new school year.
While the article is aimed at parents with young children (and I'm talking like preschool/elementary!), I think there's valuable information and advice that we can take in as adults.
The author challenges parents to teach their kids these 10 things:
No Vision = No Direction. Have them write down what they want to accomplish in the first 10, 20, 30 days of the school year.
Teach them not to Don't Find Fault — Find A Solution
Minimizing the Bummer Words: Show them how these six words that can hold them back from being successful – no, can't, won't, never, maybe, and if.
Coach your child that To Earn More they will have to Learn More, Think More and Do More
Stress the "I'll Make It Happen" words: yes, I can, and I will.
Demonstrate to them the power of Eliminating Excuses
Show them tangibles examples of how to set and achieve goals. Give them examples for how to use goal setting in the classroom.
Help them to develop a habit to ask themselves each day: "Did I Give My Best Effort to Today's Activities?"
Demonstrate the importance of Helping Others
FOCUS = Vision + Goals + Attitude + Action
Wow. Pretty funny how this advice aimed at children applies to us as adults right? While I'm assuming many of you aren't putting on your new Keds and heading on the school bus bright and early every morning, you can start channeling this back-to-school mindset.
Maintain a vision at all times. Always strive to find a solution. Stop using words like "no" and "never." Continue learning, thinking and "doing" in adulthood to earn. Start saying "YES YES YES" more.
Eliminate excuses. Achieve goals – big ones. Evaluate every day your efforts. Help others. F.O.C.U.S.
Happy back-to-school to you — no matter what age you are. It's time to go back-to-school with our dreams and goals – kick them into gear with a refreshed attitude and mindset.
Good luck!
xoxo Andi

Enjoy this special 8WomenDream Guest Contributor story submitted by new and experienced big dreamers throughout the world, edited and published to capture a dream perspective from different points-of-view. Do you have a personal dream story to share with 8WomenDream readers? Click here to learn how to submit dream big articles for consideration.
Note: Articles by Guest Post Contributors may contain affiliate links and 8WD will be compensated if you make a purchase after clicking on an affiliate link.