Last updated on June 21st, 2012 at 09:33 pm
Travel dreaming can be a vague concept. It means something different to everyone. And there's also a million ways to look at it.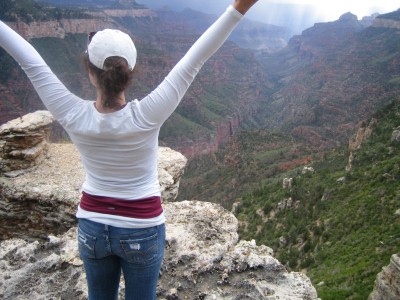 A travel dream can mean:
Planning your ultimate vacation.
Arriving somewhere new.
Departing from somewhere comfortable.
Trotting the globe.
Strolling your neighborhood.
Crossing off bucket list destinations year by year.
Learning about other cultures and places around the world.
That's the complicated and wonderful thing about these dreams in our heads–they change, just like mine.
No matter what that travel dream may be today, it can change next year or next week. When my blogging journey began here, I wanted to get into health and wellness travel. It's an amazing industry, but it wasn't exactly for me. Then I started focusing just on traveling, because that what I love and have always loved. While travel is a big part of my life, writing about just "travel" in general never quite seemed right to me or fair to you as a reader.
Catherine Hughes always tells us the formula to creating a top blog is to have a niche. Same applies to travel. If you want to be clear and honest with yourself, then what is it about travel that lights you up? (This tip will also save you a lot of time in travel planning and when you are actually figuring out what to do when traveling.)
Is it sampling the area's culinary creations? Is it seeing every baseball stadium in America? Is it exploring places by foot and running through the wooded trails to get off beaten paths? Is it museums? Is it nature?
My once enormous–and probably impossible–travel bucket list slimmed down considerably to places I could visit in my lifetime when I identified the part of travel I am most passionate about.
So what is it already?
What part of travel will I be focusing on this year? It's something that I knew I wanted to do all along. Something that has been a passion of mine for awhile–since I started working in a winery when I was 19. Something I really know nothing about, but I willing to learn everything on.
 My new travel dream will focus on wine country travel. (I know many of the dreamers here can help me with this one. Especially you, Shellie!)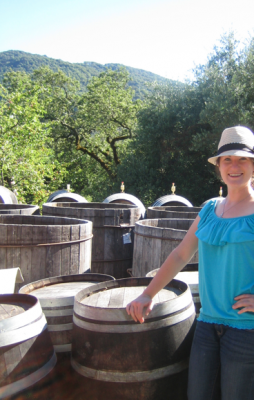 I couldn't be happier to share the beginning of this journey with you! In honor of identifying where I want to go in the next year, I need your input to help get me there. And shed light on places I need to go and wines I need to taste.
What wine country should I travel to first?
[polldaddy poll=5824367]
I know these are only a few areas in California, but I believe this is where my journey will start. At this point, I am just a humble novice willing to worship at the alter of Dionysus. So here goes nothing! Upward and onward I explore into the vineyards, cellars and tasting wines of some of America's finest and lesser-known wine countries.
Before you leave, please share your favorite wine/winery recommendations and wine country travel suggestions for me in the comments sections–all are much appreciated!
With wine and hope, anything is possible. -Spanish Proverb
Katie