Last updated on May 17th, 2012 at 07:52 am
I have no clue what's going on with my travel dream, so it's time you help me define my choose-your-own-adventure story.
Or choose-your-own-adventure dream.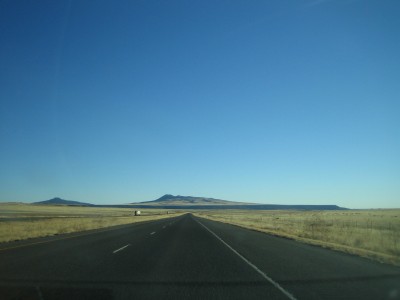 In the past month, I traveled to nine destinations in 30 days. This travel dreamer is tired!  I've road tripped from Chicago to New Mexico with Colorado and Iowa layovers.
Partied in Denver, then skied in Vail.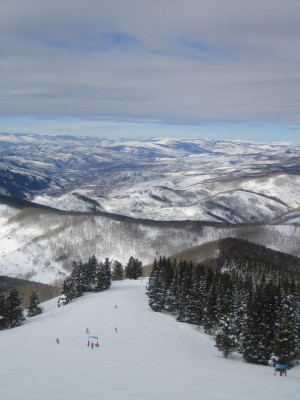 Sunned in Miami Beach. (Sunrise during a yoga session)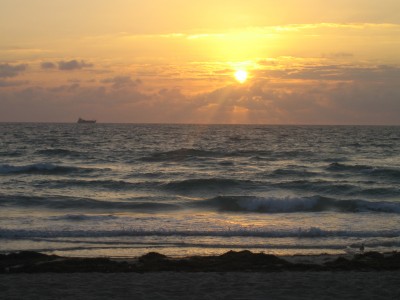 Flew to Phoenix for a few days and drove to the middle of nowhere northeast Arizona for a week. Oh, and escaped to Las Vegas for a weekend.
Perhaps the two feet of Chicago snow outside of my apartment encouraged me to choose my own adventure to fly south, west and southwest for winter. Maybe I was checking out new places to plant myself?
The snow has this weird annual affect, which causes the afflicted to question why they choose to live under a sludgy, gray blanket for most of the year.

You start to think where else in the world would be suitable for you.
But, be careful what you wish for! As the worst blizzard swept through the Midwest and other parts, I got offered the chance to move south for the winter and beyond.
In this video, I talk about:
-Being in the middle of nowhere
-Being in the middle of my choose-your-own-adventure story
-And being between two tough choices.
Can you help me decide which page I should turn to and city to move to next?
Here is the video transcription:
Hello, dreamers. Katie here.
I'm saying hello to you for what appears to be a kitchen, and it is a kitchen. The thing about this kitchen is that it is located in the middle of now here, Arizona.
Right now I am in northeast Arizona. I drove here last night in the dark, and it took about four hours from Phoenix to get here, so that should give you an idea of how truly, truly isolated I am right now.
"What am I doing here?" is a great question. I am here because my boyfriend is on a short-term mechanical engineering assignment for his company, so I'm out here visiting him.
But his job and his opportunity in this middle of nowhere place actually has a lot to do with my dream and myself because they recently offered him the chance to stay out here for another year.
So we'll see. We'll see. Right now I feel like I'm in the middle of my own sort of choose-your-adventure novel, and I can turn to page 16 and stay in Chicago and keep building a business there, or I can turn to page 27 and whisk myself away to the warmth of Arizona.
So if you have any words of wisdom for me, please put them in the comments section. I will read them all and reply to them all. And I can't wait to hear what you have to say.
When you hit a fork in the road, where did you go in your choose-your-own-adventure story?
TGIM,
Katie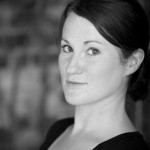 Katie dreams to complete her career transformation from corporate copywriter to world traveling health coach. In one year she'll document the launch of her wellness travel business, Real World Wellness, on 8 Women Dream. Follow her progress–or procrastinations–every Monday.

Enjoy this special 8WomenDream Guest Contributor story submitted by new and experienced big dreamers throughout the world, edited and published to capture a dream perspective from different points-of-view. Do you have a personal dream story to share with 8WomenDream readers? Click here to learn how to submit dream big articles for consideration.
Note: Articles by Guest Post Contributors may contain affiliate links and 8WD will be compensated if you make a purchase after clicking on an affiliate link.