Last updated on August 31st, 2012 at 08:15 am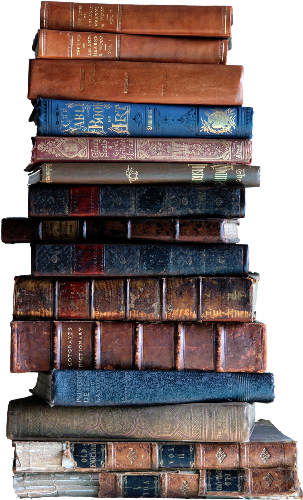 Note to self: In order to accomplish my dream of finding the right guy – I have to actually go out on a date . . . and overcome any fears I might have of dating a possible dream mate.
When in doubt about ones ability to accomplish a certain task, there are always books to help us overcome our phobias, or at least recognize that we are not alone in our idiosyncrasies. Her are my 8 book suggestions to how to overcome a fear of going out on a date and sharing my success, or failures, with the world.
For Women –
Ten Strategies That Will Change Your Love Life Forever – by Susan Page
This book promises to give positive advice for singles searching for long-term relationships by identifying the ten most common mistakes made by those of us looking for a committed relationship. Author Susan Page is the former director of woman's programs at UC Berkeley, but now conducts singles workshops for both sexes.
The Single, Picky, and Indecisive Girl's Guide to Overcoming Fear of Commitment – by Elina Furman
This book is suppose to be filled with fun quizzes, first-person testimonials, and step-by-step action plans, including the top-five panic buttons, advice for curbing over-analysis, and tips for fixing negative commitment scripts. You'll also find the seven types of commitment-phobes, including the Nitpicker, the Serial Dater, and the Long-Distance Runner.
A Revolutionary Approach for Putting the Date Back into Dating by Ryan & Jessica Cassaday Ph.D.
Dating and relationship experts Ryan Browning Cassaday and Jessica Cassaday, Ph.D., discuss why women feel anxious, frustrated, and disappointed by the dating process, and teach you how to date by giving you a system that works.
The Surprising Answers that will Change your Life . . . and His – by J. M. Kearns
This book makes the point that the hunt for Mr. Right is often unsuccessful because women are taught, consciously and otherwise, not to make themselves available, and thus "don't give themselves enough of a choice." Kearns directs the lovelorn to embrace every opportunity to meet people, no matter how trivial the occasion, and not just when you're "ready for a Vogue cover shot."
An Utterly Upbeat Guide to Using Dating Optimism to Find Your Perfect Match by – Amy Spencer
This book is full of dating optimism and is a fun, results-oriented way to find a healthy happy relationship, based on brain science and psychology that can help you become a more positive dater.
8 Easy Steps for Attracting Your Perfect Mate – by Patti Stanger
This millionaire matchmaker has compiled her best tried-and-true advice and tell you the things that even your best friend doesn't have the courage to break to you. She swears that if you follow her formula, the man of your dreams will appear in your life, and you can be in a committed, monogamous relationship with him in less than a year.
– by Dirk B Sayers
This is the "No-Fear Guide" A-Z roadmap through the adventure of online dating, from presenting your best self and identifying your best match, to safety tips and ideas for graceful exits…all from the perspective of a man who met the love of his life online! See! There's hope!
What Every Woman Needs to Know About Catching a Man – by Steve Nakamoto
Page 105 of this book says it all: Men can be very charming with their manly strengths and boyish personalities. But underneath a man's charm lies a foundation of character. If consistent, lasting, and fulfilling love is your objective, character is one of your only reliable indicators.
For Men –
Using Cold Noses to Find Warm Hearts – by Deborah Wood
Studies show you're three times more likely to meet someone if you have a dog with you, because women will always talk to men walking dogs. This book tells you the places to go with your dog where your chances to meet someone are better.
How to Meet and Attract Women Anywhere, Anyplace, Anytime – by Logan Edwards
If you are a guy that needs this then this author teaches the pick-up art theory AND techniques for meeting and attracting women. Over the past ten years, he has devoted his life to unlocking the secrets of the male/female mating dynamic. Part psychologist, part salesman, part ladies man, he is currently traveling the world, working one-on-one teaching men how to better attract beautiful women.
– by Ron Lewis
This little paperback delivers specific, detailed advice how and where to meet women today, how to talk to them, how to ask a woman out, how to prepare for a date and keep date conversation flowing.
Secrets for Single Men – by Molly Winans
This book contains the hidden truths from a woman's mind to help men develop a playing strategy and to keep them out of the doghouse. This is not a rulebook or a reprimand for poor behavior. It is a book of secrets and funny stories, written by a dating veteran who loves men and wants to share her ideas on making dating easier for them.
Every Man's Guide to Online Dating – by Shane Andrew
This author claims to have a proven system that shows you how to get the exact women you want for using online dating. Plus its written by a man for men.
The 11 Rules for Finding a Woman & Making Her Happy – by James Bassil
A book by the Editor and Chief of Men's magazine writes is an indispensable handbook filled with fundamentals that every man can use to enter into or maintain a happy, healthy relationship.
The A Game Guide to Meeting Beautiful Women – Logan Edwards
In his international bestseller, Secrets of the A Game, Logan Edwards revealed the secrets behind what women find irresistible about men. Now, in his eagerly anticipated companion book, Edwards dives deeper into the mysteries of how to approach women to create instant rapport and attraction. From body language to voice tonality, you'll learn step-by-step instructions that anyone can follow to meet women anywhere you go.
A Handbook for Beginners – by Kellie Stenzel
This is not a dating guide but I figure if you are the kind of guy who loves golf and offer to teach single women between your age demographic how to golf, then you'd be surrounded with choices . . . just a thought.
While recovering from the flu, I'm going to grab a good book to put myself in the head space of putting myself out there. Remember to enjoy this time of dating discovery. Who knows – maybe we'll meet in a bookstore . . .
What great books on dreaming or dating have you read recently?
Veronica
Veronica rotated off 8 Women Dream in December of 2010 after successfully completing 2 dreams.