I was born on the 4th of July.
Really.
We're knee-dry into summer here in northern California, so it makes it hard to sit in front of a computer screen and work diligently on 8 Women Dream. It tests my capacity to be responsible.
This period of time rolling up to 4th makes me restless and I yearn to just have fun ALL THE TIME. I want to live outdoors as much as I can up through Thanksgiving.
Then I want to change everything about my life.  It's a yearly deal.
This is my rejuvenation and reinvention time.
This week, I found myself ready to shirk my website responsibilities and sneak away to go play with family and friends when some unexpected treasures fell into my lap, which caused me to realize that I desperately needed to sit my butt in this chair and work on some much-needed updates on 8WD.
When you face this work or play situation as the web owner, you can hire someone else to do this, but then it isn't really yours, is it? Managing a website requires that you show up on the back-end on a regular basis and take responsibility for it. It's like owning a yacht tethered at sea.
You should always be working on it.
Sometimes I love working on this site and other times I hate it. It probably depends on my mood, the weather, amount of sleep I've been getting, or simply being a redhead.
The Internet where you can put up a site and leave it alone for years is long gone. Still, too many websites don't update and manage their sites like they should. They live in the "Thank God we got that up don't ever make me do that again" mindset, which is akin to never working on your boat and then expecting it to survive the first big storm.
Barnacles abound, electrical components corrode, and persistent hull scum invades your paradise.
So here I am on these days leading up to my birthday, looking over the 8WD main pages in different browsers to see what I can can cut and changing the site in an attempt to make it more enticing for you.
There's how much I love you.
I've run reports in Google Analytics and reviewed our latest top pages that get regular traffic, but have a high bounce rate. I reviewed each page for what could be causing people to leave (this can be good, you may actually be sending them to a place you want them to go) and analyzed what is happening.
I delete the opening paragraph of these pages because writers usually doddle in the first paragraph anyway. If it's an image that a starts the page, I move it further down the page and replace it with something else.
I shorten paragraphs and pick a new title.
I delete stories if they are a disaster (you will have them … and you can tell this when no more than 8 people visit the page no matter what you do, not one single person has commented or shared it online, and when reading it you suddenly realize that you've offered absolutely no value to the reader– even though you love the story about your Aunt Myrtle's favorite fish).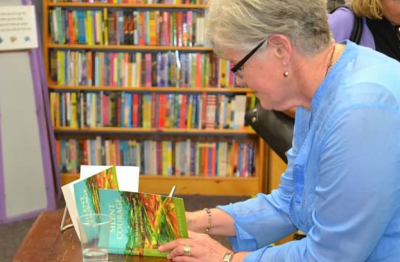 It was while I was cleaning the site this week that I approved a story for publication on 8WD by ex-8-Women-Dreamer, Katie Eigel about her mother's new book sharing her triumph overcoming pain, which seems to be a central theme around here when you decide to go after your dreams.
I am especially fond of Katie, simply looking at her photographs online make me smile. She looks like one of those women that you'd want to be friends with forever — and attend all of her parties. She's the type that would still love you after you took a nose dive in her kitchen in the middle of a party. She'd make sure you were OK and then would roll around on the floor laughing with you.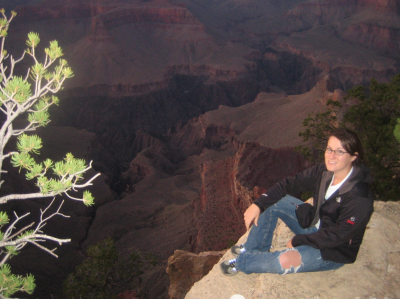 She's an inspirational girl with a fascinating life and every time I have contact with her I am highly motivated to push the hell out of 8 Women Dream. Her timing was perfect.
I was more than happy to publish her story about her mother.
And speaking of birthday gifts, Katie is offering more than just the interview with her mother about overcoming the pain that riddled her for too many years. Katie also offering the 8 Women Dream readers a free copy of her mother's book (you have one week only) as a thank you for reading her story.
That's Katie.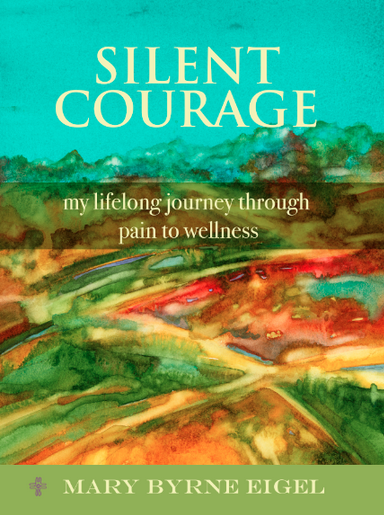 Go read the 8WD story, Silent Courage: 1 Woman's Lifelong Journey to Wellness to find how to get the book, Silent Courage: My Lifelong Journey Through Pain to Wellness this week for free.
Katie's kindness and shining personality motivated me to also finish a 8WD newsletter (long overdue) and create a giveaway from 8 Women Dream to celebrate my birthday and connecting with Katie again. I love it when former dreamers reach out to me and tell me how much their life was impacted by spending time sharing their dream story here with you.
(To see the 8 Women Dream Giveaway keep reading…)
As I began to work the site after connecting again with Katie, I realized that I should be showcasing more of the old stories because they are so very special. A dream journey is a very sacred thing to us. So I activated an archive section in the right sidebar of 8WD. You can now read how much we have changed over the years.
The reason I am telling you my birthday story is to urge you to use this halfway point in the year to look at what is old and being ignored in your life and promise yourself that you will clean up your dream environment. Commit to listening to that inner voice that is calling out to you to take that chance that you know you should take.
Then celebrate that voice.
With Fireworks would be good.
And presents.
Catherine
The 8 Women Dream Giveaway —
The 8 Women Dream giveaway is a secret dream box filled to the brim with dream gifts. To enter to win, go to the 8 Women Dream survey page, take one of the surveys and leave a comment.
We will review the comments up until July 19th, then throw all of the commentor's names into a bowl and blindly chose one. We'll contact the winner  for their address and ship our Dream Goodie box by the end of July!
[fbcomments]