This weeks inspirational video gives us a small glimpse into the lives of troubled youths at the Colorado Boys Ranch
where they learn about responsibility from the horses they care for each day.
This lesson is one of the provocative subjects covered in NATURE's Wisdom of the Wild and partially captured in this video –
Using a variety of animals including  horses, CBR feels that animal-assisted therapy provides an opportunity for boys to give and receive unconditional acceptance and love. They have seen animals ignite warmth in even the most withdrawn boy, putting him at ease and increasing his willingness to reach out and take risks without fear.
The boys learn about proper care  from which they also learn to have compassion, gentleness and respect for animals, other people and most importantly, themselves.
So this week 8 Women Dream salutes CBR Youth Connect for reminding us how important trust is in our lives and that often when given the chance, people can change their lives.
––––––––––––

This week's inspiration comes from an unusual place. Her name is Wendy Brayton and she is one of our 8 Women Dreamers.  She too has a blog, Wendy Brayton's Day of Art where she showcases her paintings and discusses the process she uses for deciding on location and what to paint.
She writes,
"I make art because I have to. I have paint speckled car seats, paint under my nails and a house of disarray. I have a drawer dedicated to my paint clothes but somehow my other clothes sneak their way in. I juggle a family of four, a weekend job and my passion for art. All my worries are forgotten and time evaporates, the moment my brush hits the canvas."
This week I chose her as our inspiration because she is a mother (she has a teenage son at home), a teacher (she actually teaches classes to middle school girls), an artist (she has two studios) and she is commuting to San Francisco to complete her graduate degree besides being a part of 8 Women Dream.
I get tired just typing it.
Congratulations Wendy, you inspire us!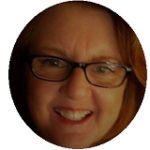 Catherine Hughes is the founder, content director and editor-at-large of 8WomenDream. She is passionate about helping women step out of their own way and strike out into a world waiting for their special talents. She's a published author and a former award-winning mom blogger. Catherine has helped companies both large and small create engaging web content, social media narratives, and unique blogging platforms. She claims to be a redhead, but don't hold that against her.
Note: Articles by Catherine may contain affiliate links and 8WD will be compensated if you make a purchase after clicking on an affiliate link.