This week's inspirational video features Debbie Ford, a #1 New York Times best-selling author and an internationally recognized expert in the field of personal transformation and human potential. Ford makes the argument against trying to change the stuff inside you that you loathe.
She believes instead, to embrace those things and begin to see how to make them work for you. She counsels not to
change anything except, the way we treat ourselves.
Debbie Ford feels she is on a mission to empower people and is quoted as saying, "Most people take what's happened to them or the parts of themselves they don't like and use them as an excuse for why they don't have what they want. And my work is the exact opposite: it's to use it as an excuse to getting everything you want."
So this week 8 Women Dream salutes Debbi Ford for reminding us to love our dark selves and continue dreaming in spite of it – or because of it!
————————————
This week's  inspiration comes from an unusual place.  Her name is Charlotte and she is the writer and blogger of

Demon Jack: Birth of A Novel.  Charlotte wrote to Eight Women Dream to be considered as the replacement writer/dreamer to Dawnda for our Tuesday slot.
Unfortunately we already picked our top choices, but something about her and her email caught my attention.  I enjoyed our correspondence and decided to show case her here in our weekly inspiration post.
She inspires me.
She wrote,
"… I don't know what you want the 8 women to look like or be like. Currently, I'm writing a sci-fi type story which is now 9,000 words that I think of as a mix between Dante's Inferno and the Wizard of Oz … The story is geared towards a young adult audience, but I believe an older audience could catch on to it. Much of what I dream about for this story is inspired by the six-year old me that loves heroes and dragons and vampires and magic powers … I want to create a novel that I can illustrate and turn into an animation movie or series. I dream of bringing the written word back to a large group of young people inundated with visual stimulation.  My goal, as silly as it sounds, is to write something I can truly feel is "cool'. "Cool" the way I thought He-man defeating Skeletor or Leonel defeating Mummra was cool. "Cool" the way I thought Godzilla's fiery breath turning shades of green and purple as he's thrashing the skyscrapers of Tokyo was cool…"
I loved it.  How courageous, brave and different – coming from a woman.  I was caught by what she said about looks in her first sentence.  It struck me how much Hollywood has permeated our lives for us to even think of how our appearance might be a detriment to our dream.
But we all do it.
Has anyone spent anytime watching UK TV?  The people are real, they look like our neighbors and their shows are loved – so much so that we copy their TV ideas in the US.  I believe the US fixation with "Reality Shows" is our craving to see something more real – more like our neighbors.
Besides, by her description, my 14 year old son would be her biggest fan.
So people, I say let us embrace the sides of ourselves that we don't think is good enough or right enough and let's go after our dreams anyway!
—-
Because of Charlotte and the many women who wrote to be a part of this dream process, I have asked several of them to guest post here.  I liked them so much that I just didn't want to completely let them go.  I feel some of them should be heard on 8 Women Dream.  We will start with Charlotte on Tuesday.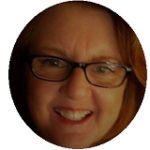 Catherine Hughes is the founder, content director and editor-at-large of 8WomenDream. She is passionate about helping women step out of their own way and strike out into a world waiting for their special talents. She's a published author and a former award-winning mom blogger. Catherine has helped companies both large and small create engaging web content, social media narratives, and unique blogging platforms. She claims to be a redhead, but don't hold that against her.
Note: Articles by Catherine may contain affiliate links and 8WD will be compensated if you make a purchase after clicking on an affiliate link.