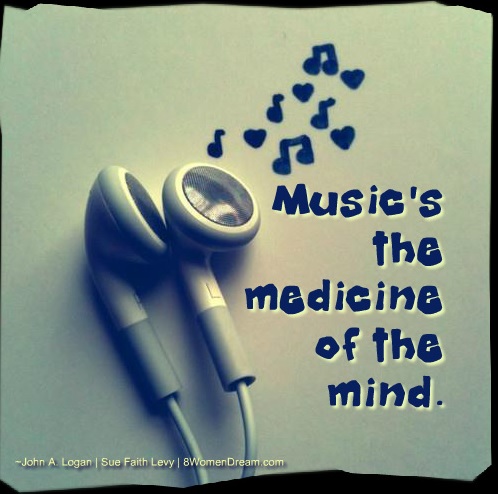 In pursuing my dream to inspire young women to be brave with their big dreams, I have learned what I have to say to these audiences begins with introspection.
My life isn't perfect. Everyone is walking the dreamer's path to find the way to be our best selves.
I am human too. I make mistakes and even though I write about being brave with your life's purpose, and I have a passion for inspirational people, I'm a young woman too. I go through emotional ups and downs, but I can say that the low moments make me love the happy moments and appreciate my life.
My dad likes to say, "There is nothing better than feeling good!" and he is undoubtedly right.
But how do you change your outlook when life is getting the best of you and your big dream? How do you stay motivated to work on your vision?
For me, the one thing that can uplift my mood and inspire me to take action is music. Music is unbiased in its purpose and can break through many barriers, including the ones you mentally put in the way of your big dream.
This week for my brave living dream story, I thought I'd share some of the music that inspires me, that changes my outlook, helps me recharge my inspirational battery, and prepares me to speak with young audiences.
6 Songs that Help me Be Brave and Confident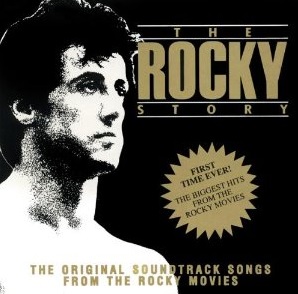 I love to sing out loud in the car to this song  (fun times singing Karaoke is coming back to me now).
The movie Rocky was all about a man who fought for his dream to be a champion prizefighter and change his life.
This song is a pure inspiration a feel-good song. Just remember to put your first up in the air when you sing this out loud.
Favorite Lyrics in the song
It's the eye of the tiger
It's the thrill of the fight
Risin' up to the challenge
Of our rival
And the last known survivor
Stalks his prey in the night
And he's watching us all with the
 Eye of the tiger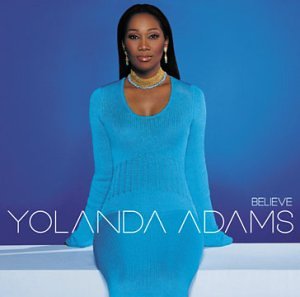 This song has always been a favorite of mine since the age of 20 when I was given the CD as a gift.
It's from the soundtrack of the movie "Honey" and worth having on your dream motivation playlist.
Favorite Lyrics in the song
At third my yet what people say
Hold your head high and turn away
With all my hopes and dreams I will believe
Even though it seems it's not for me
I won't give up; I'll keep it up
Looking to the sky
I will achieve on my knees
I will always believe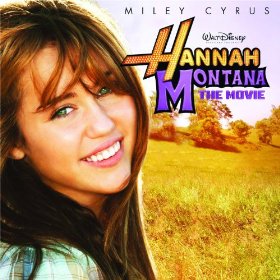 This song is one of my inspirational favorites.
The words brought tears to my eyes the first time I heard them.
This song speaks to me that life is not just about achieving your goals, but enjoying the journey along the way, and enjoying the climb…and when you reach the top…enjoying the view.
Favorite Lyrics in the song
There's always gonna be another mountain
I'm always gonna wanna make it move
Always gonna be an uphill battle
Sometimes I'm gonna have to lose
Ain't about how fast I get there
Ain't about what's waiting on the other side
It's the climb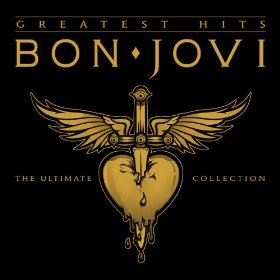 This song is a favorite classic song of mine.
How can you not love a Bon Jovi version of an empowerment song?
I love playing this song loud in the car just before I attempt something challenging that takes me out of my comfort zone.
We only have one life — do it your way and live.
Favorite Lyrics in the song
It's my life
And it's now or never
I ain't gonna live forever
I just wanna live while I'm alive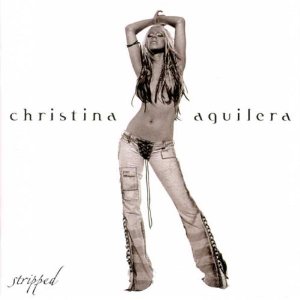 This title is indeed a "girl-power" song.
I usually put this song on full blast when I've just cried myself into a mess.
After listening to it, I'm reinvigorated to continue pursuing my dream.
It works every time.
Favorite Lyrics in the song
Cause if it wasn't for all that you tried to do, I wouldn't know
Just how capable I am to pull through
So I wanna say thank you
'Cause it Makes me that much stronger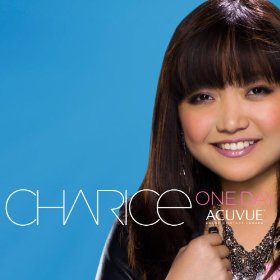 This song speaks to my heart.
When I decided to follow my dream to inspire young people to live a brave life, people asked me why I would want to do this after studying so hard to become a media designer.
Often, I'd feel defeated after our conversations and having to explain my choice one more time.
Then I'd play this song, and the words conveyed what I was feeling:
"One day I will be what I pursue to be … don't let anyone say you can't do something…continue to follow the dream."
Favorite Lyrics in the song
I've been afraid before,
To reach for something more
But now I see that it's mine, I'll take it
Just go ahead and try,
You're not gonna change my mind
There's no such thing as too late, yeah!
I hope that you've enjoyed my selection of inspirational music.
Make yourself a mix-tape this week of your favorite music and play it whenever you need a dream lift. iTunes, Amazon, and Spotify are great places to find music and create a playlist that moves you when you need the inspiration to be brave and carry on with your dream.
Don't allow stumbling blocks, fear, and feelings of desperation to get in the way of your big dream. Always end your dream week on a good note (pun intended).
What music inspires you to be brave with your big dreams?
-Sue Faith Levy
*Artist's lyrics are the property of the respective authors, artists, and labels. Artist's lyrics are provided for educational purposes only. If you like their work, please click on the links provided and visit their websites and buy their CDs. Images provided by Amazon.com.
Looking for more music inspiration?

Sue Levy is the founder of the South African Just Pursue It Blog and Inspirational Women Initiative. She's a motivational writer and media designer, who is obsessed with everything inspirational with a hint of geek. She thrives on teaching women how to be brave and take big chances on themselves. You can find Sue on her Twitter page @Sue_Levy.
Note: Articles by Sue may contain affiliate links and 8WD will be compensated if you make a purchase after clicking on an affiliate link.